Application Development Program
At Synder Filtration, we take pride in providing technical expertise and personal collaboration with our customers. With our newly designed research & development laboratory and fleet of pilot systems, we are able to conduct a wide range of feasibility tests both in-house and on-site. We strive to gain a better understanding of your process goals in order to develop a comprehensive testing plan designed to suit your separation needs. Our unique and collaborative application development program offers great flexibility for further development in specialty process applications.


Applications
---
questions?
Fill out this form. We'll contact you within 24 hours!
---
Resources
MEMBRANE RESOURCES
Module Configurations & Processes
-> View all membrane resources
---
TUTORIALS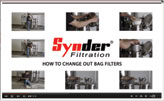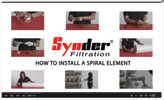 ---